Build Your Empire
Empire pool is your choice for creating ultimate backyard retreat.

We are full service company, from start to finish we will guide you through design, permits, landscaping and more. We will educate you on the many different types of pools, equipment and help you choose the best design and layout for your backyard. We provide our customers with peace of mind knowing they are paying for the absolute best quality and workmanship you can find in the industry.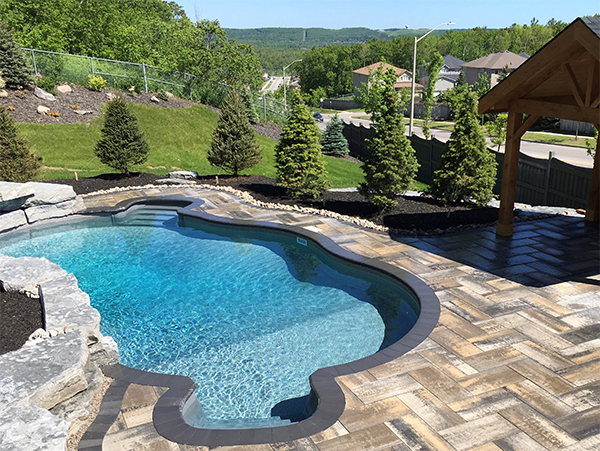 White glove
customer service



Why trust your vision with anyone else?
We can't wait to build you the backyard
you've been dreaming of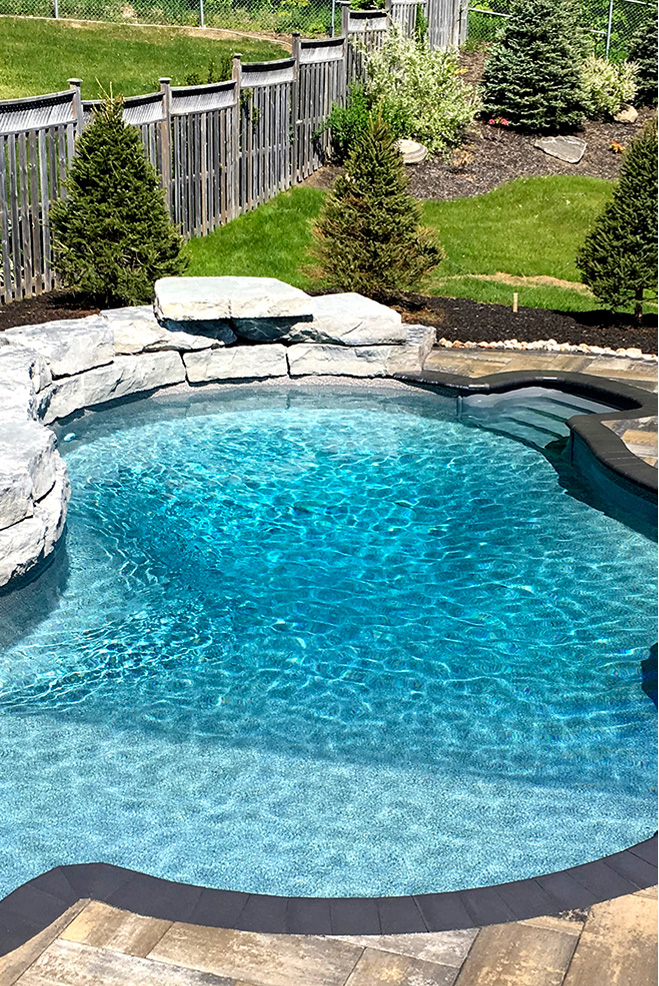 We are full service
Picking the right company to design and deliver backyard of your dream can be overwhelming. It's a large investment don't be misled by companies out to underbid. Callus for a free personalized assessment. We we'll walk you through exactly what's involved, start to finish.
Full design with site plane so you can see that we're going to build exactly what you've envisioned.
"You don't need a mock-up, just trust me, I know what you want. It will look great"
We take care of all your electrical ourselves.
Do you know an electrician because your likely going to need one.
We take care of all your permit applications for you. Even the ones you don't know you need like road access, conservation approvals, pool and fence, lot grading etc.
Paperwork is fun! (said no-one ever). Be prepared to apply for all your own permits.
We start on time and we don't leave until your job is 100% complete.
The job started on time, but they didn't come back for another 3 weeks. Better pull out those rubber boots for your half dug up yard.
We will spend time with you to make sure you know how to properly maintain your pool, and if you have questions just call us! Once you build an Empire pool, you become part of our Empire family.
Many companies won't show you how to properly care for your pool. "Sorry, I'm just an installer". But don't worry I'm sure you can Google it.
We will give you a line item quote so you can compare to other companies apples to apples and work with your financial needs. Once we agree on the job we put it into a signed contract and we go over every detail with you before you sign.
Contracts-smontracts, don't worry about a contract, they said you have their word, right?
| | |
| --- | --- |
| Coordinating other trades in their peak season is near impossible. This is why we are a one-stop-shop. We have our own staff install your pool, including electrical and gas hook ups, we will do all your landscaping, build your custom shed and install your fence so you can finalize your permits and start swimming! | Don't worry, they will line up all the other trades for you, so the job gets done…. eventually. |
| We bring in our water trucks so no massive water bill and you can start swimming right away. | Quote seem a little light? Like maybe 27,000 gallons light? Hope you planned on filling up your pool with your garden hose. |
| We offer a bumper-to-bumper warranty program so you don't have to worry about a thing. | Bumper-to-bumper warranty? You may end up with a taillight warranty…., meaning once you see their taillights you likely won't see them again. |
| Be cautious of companies that undercharge. You get what you pay for, if it's not high quality, we will not put it in your backyard Empire. | Did they warn you to be careful of other companies that over charge? |
Extend your living space with tailored backyard brilliance.
When we were thinking of creating a backyard oasis which would include an inground pool we contacted three pool companies in Barrie, the first two companies were late, never explained what we were getting and made us feel very uncomfortable about putting in a pool. Empire Pools showed up on time, spent the time to thoroughly explained everything that was included with the pool installation, including different options that were available etc., then they offered to show us their work at other homes in Barrie, where real customers highly recommended that we use Empire Pools.
Empire Pools is a very professional company and did an awesome job!! everyone that steps into our backyard is blown away as they truly gave us our backyard oasis. Ever since Empire installed the pool they have come every year to open and close our pool and we will continue to call them for this service.

If you are looking for a pool company to create your dream backyard, our family definitely recommends calling Empire Pools!!

Kevin and family

We contacted Empire Pools in late winter/early spring of 2011 to quote on a liner replacement for my 1988 Lazy-L 16×20 inground pool. They attended promptly and measured. They quoted a price that was very competitive and I felt confident using Empire Pools to perform this work. As soon as the weather improved in May, they attended and completed the work in one day. I was thoroughly impressed with the professionalism of the crew and quality of work performed. Whenever I require advice, parts or service for my pool, I do not hesitate to contact Empire Pools. Highly recommended.

Jim (Midland)

I just wanted to say how pleased we are with the swimming pool Empire Pools constructed for us. What we had envisioned when we first contacted Empire doesn't even compare to the finished product! Our family loved the crew! They always acted in a professional manner from start to finish. No swearing or foul language, which was vitally important to us with young kids around. They always returned my phone calls immediately and followed through on their promises. There were no "surprises" during construction, and all phases were completed as agreed. They always left the site clean and in order. Never a stray coffee cup or donut box to clean up! Empire was "up front" with me regarding pricing, time of completion, and the possibility of weather delays. I remember in our first meeting after showing them some competitors quotes, they commented that their company probably wouldn't be the cheapest quote but that to remember that you get what you pay for. I am extremely glad we chose to work with them over the other two companies who quoted us. We have run into people who did used the other 2 companies and their experience was very different from ours! It's awful to hear other people's horror stories but definitely makes us appreciate our decision to use Empire Pools! We have had many people comment on the choices we made, and the quality of workmanship, lots of "wow, wish we did that" or "how did you think of that?" comments from other pool owners. And, last but certainly not least, I'm grateful to them for their advice, assistance and ongoing service after the pool was completed. They have always been quick to respond to phone calls or texts and always make themselves available to answer any questions I may have with regards to the equipment, or maintenance of the pool.
Please feel free to show the pool at any time or use me as a reference for any prospective clients.

Tim and family (Barrie)

As fighting with some contractors continue, I just wanted to say how much I appreciate Empire Pools, their work, and their professionalism. Both the diligence and quality of the installation, and the aftercare and responsiveness we have received since have truly been the best experience of our whole renovation project.
Thank you for all you do.

-Marsha moland

Empire Pools is a company that we can't say enough great things about. After our first meeting with Dan we knew they could deliver an exceptional product. Dan took our vision and turned it into a reality that was beyond our expectations. Cory provided fantastic customer service and support throughout the project and is always available to assist. If you are looking for a company that can truly deliver on all levels then look no further. You will not be disappointed by putting your trust in Empire. Empire Pools sets a standard that all other pool and landscape companies should strive to achieve!

Jon & Tracey Gough

Our Latest Projects
Come see what we've been up to. Create extended living space for any sized backyard.