Inground Vinyl Pools

Your traditional Ontario pool is consisted of steel walls, concrete base and a vinyl liner. We pride ourselves in the technology and materials we put into building your pool.
Our Quality

Here are just some of the things we do to make sure we are constructing the best pool you can buy
Steel: 14 Gauge, G235 Galvanized ASTM 526 Steel
Backfill: High Performance Bedding: Clear clean crushed stone
Pool Base: Two stage bottom, Thick concrete base, and a smooth cement top coat
Plumbing: Aqua Genie Skimmer system, reduced maintenance, reduced liner cut-ins, reduced plumbing underground
Liner: 100% virgin vinyl with UV protectors and Algae inhibitors
Concrete Deck: Extra deck braces, fibre and re-bar reinforced concrete
Interlock Deck: Because of our HPB backfill, we put a five year warranty on any repairs to our interlock decks
Backyard Layout

First order of business to decide where your pool will go, taking into consideration sun exposure, flow of backyard and making sure there will ample room for lounging and patio.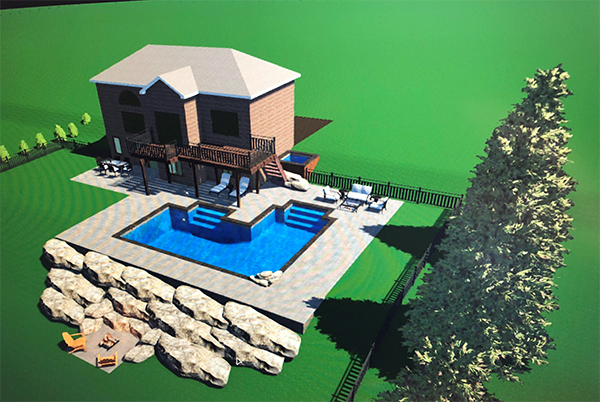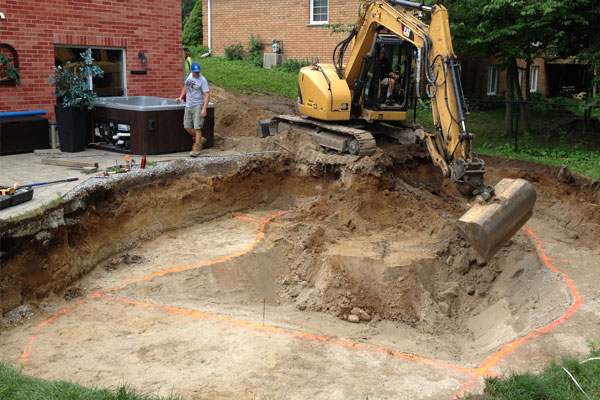 Excavation & Pool Kit Installation

Once we've signed off on pool location, and received the go-ahead from Ontario One Call we can start excavating and installing the steel panels!
Concrete, Plumbing & Other Services

Once the pool kit is level and square, we secure it with a concrete perimeter and base. Once this is cured we can install the skimmer system, lights and anything else we need to install before we backfill the over-dig.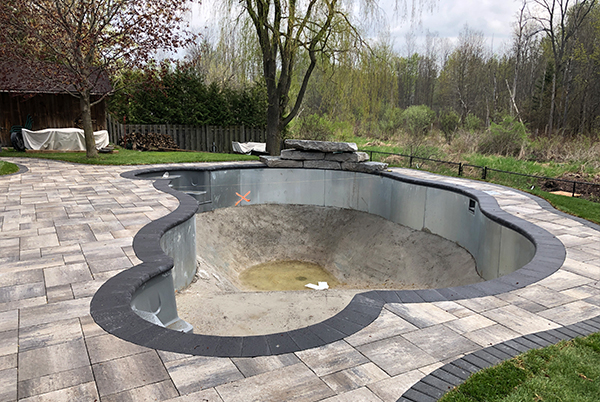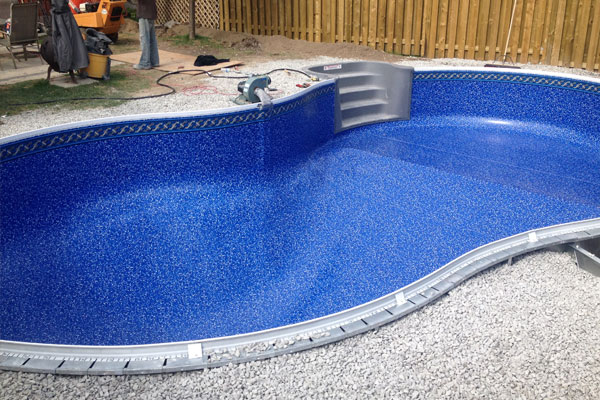 Soft Bottom, Liner, Equipment

We do a two-stage pool base, our second coat is hand mixed on site and provides a smooth surface for the liner to sit on. At this time we're also hooking up all the equipment so we can fire it up!
Pool Deck, Landscaping, Clean up

Time to make the rest of the backyard come together, and clean our way out back to the road!